"The best bed I have ever slept on!"
Rob B. – Dallas, TX
~~~~~~~~~~~~~~~~~~~~~~~~~~~~~
5 out of 5 stars on Google Reviews
A+ Rating: Better Business Bureau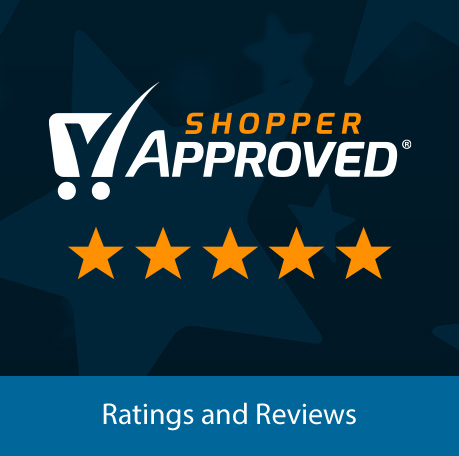 4.8 out of 5 stars on Shopper Approved  
4.5 out 5 stars on Yelp
 ~~~~~~~~~~~~~~~~~~~~~~~~~~~~~
Great buying process. Really felt like we got fitted with a perfect match for our individual preferences. Best mattress we've slept on!
Jason P. - Ft. Worth

~~~~~~~~~~~~~~~~~~~~~~~~~~~~~
Having a bad back and hip arthritis, I am thankful to be sleeping on a Sovn System. I was fitted for my comfort and my Husband was fitted for his comfort on his side. We get a good night rest without all the tossing and turning. I can get out of bed now without the pain. My Husband no longer has shoulder pain, due to our previous mattress. We have had the oxygen pillows long before we got the bed, I hope I never have to go back to a regular pillow! The Sovn European Sleep System is amazing! Thank You.
Joyce M - Oklahoma
~~~~~~~~~~~~~~~~~~~~~~~~~~~~~
"Love, love, love my bed and found the sales team to be most knowledgeable and helpful during the process of buying the bed. I strongly recommend SOVN and do so often."
Jan B. - Carrollton
~~~~~~~~~~~~~~~~~~~~~~~~~~~~~
"These are excellent products, and the sales staff are competent, professional and very caring. April gave me all the time I needed, numerous visits and phone calls, and made certain my questions were all answered to my satisfaction. Highly recommended."
Jody P. - Addison
~~~~~~~~~~~~~~~~~~~~~~~~~~~~~
"We love our new Sovn bed.  Now we both sleep very restfully.  The bed feels very natural, I hate to use the cliche, but almost like sleeping on a cloud." 
~~~~~~~~~~~~~~~~~~~~~~~~~~~~~
"My wife and I have been sleeping on our Søvn mattress now for almost 2 years and we absolutely love it. I can honestly say that it's the best mattress I've ever slept on. Long story short -  great product, great service. I would do business with them again in a heartbeat for our next mattress!"
Jared P. - Plano, TX
~~~~~~~~~~~~~~~~~~~~~~~~~~~~~
"I'll never see you again... because I just got into bed for my first night with my Søvn sleep system and I'm never climbing out of bed. Ever. It's that amazing. Thank you, thank you!"
Susan M. - Dallas, TX
~~~~~~~~~~~~~~~~~~~~~~~~~~~~~
"We've had our Søvn Bed for 7 years now and we both still love it. I travel for business constantly, and of all the little luxuries I miss from home while away, the Søvn Bed is at the top of the list."

Matt H. - Dallas, TX
~~~~~~~~~~~~~~~~~~~~~~~~~~~~~
"I love this mattress!!! We have had ours for about 4 years now, after trouble with a bad back from a toxic foam mattress. It took over an hour to figure the right mattress but it is so comfy and well worth the $$$! We have even purchased a second mattress for one of our teenagers and would like to eventually replace all of the mattresses in our home. The staff is helpful. Even though the delivery took a while it is well worth the wait. The Oxygen pillows they sell are great pillows too!"
Karin B. - Fort Worth, TX
~~~~~~~~~~~~~~~~~~~~~~~~~~~~~
"We bought our first Søvn bed about 7 years ago. The salesperson made us slow down, talk about what kind of problems we were having sleeping so he would know how to approach the fitting process.
As you go through the fitting process, you have to answer specific questions about comfort while they look at how your body is reacting to the mattress. My husband and I really liked the fitting process - it takes all the preconceived ideas of what we thought we needed out of consideration and instead made us think about what felt the best so we could choose the perfect bed for us.
And it was PERFECT. 
I've recommended Søvn to friends and family and will continue to do so.  Everyone has had only positive things to say about the staff and the mattresses. Great beds and great service all around. These guys know what they're doing."
Laura B. - Dallas, TX
~~~~~~~~~~~~~~~~~~~~~~~~~~~~~
"We purchased a Sovn bed for our pregnancy. It accommodated my body changes and relieved the daily back pain in a way no other mattress would have. Now I can't imagine going through a pregnancy without it! (My husband is in love with it too.)"
Emily H. - Carrollton, TX
~~~~~~~~~~~~~~~~~~~~~~~~~~~~~
"My husband and I are quite different in size and sleep habits, so it was wonderful to be able to have each of our sides custom made to suit our individual needs and preferences. We've now been sleeping on our new mattress for over 6 months and we absolutely love it. I wish we'd gotten one years ago! This was an excellent investment."
Ginger L. - San Antonio, TX
~~~~~~~~~~~~~~~~~~~~~~~~~~~~~
"We absolutely love our new mattress. The system is really amazing. It is ridiculously comfortable. The flexible slats make an enormous difference as they give in the places where your body needs it most. The Oxygen Pillow is a must!
Another feature that I really love is that the components are chemical free and clean...no smells, no fire retardants, etc. The sales staff is incredibly knowledgable and helpful...they actually help you find a bed that fits you. Highly recommend."
Olivia B - Dallas, TX
~~~~~~~~~~~~~~~~~~~~~~~~~~~~~
"After visiting their shop I came to learn that chemical-free isn't the only plus that their mattresses can boost. I ended up spending about 4K for a king and all the extras, and now 4 months later I don't regret it a bit. With this mattress sleep feels like a part of improving my physical and mental health."
A Google User
~~~~~~~~~~~~~~~~~~~~~~~~~~~~~
"The customer service at the Dallas store is Phenomenal!  This product has been the best investment we've ever made. We've had this bed for about a year now. My husband was having excruciating pain due to surgeries he had undergone in the previous 8 months.  As soon as we received the bed my husband decided to take a nap. Eight hours latter he got up, ate a snack and went back to bed! After the first 3 days of intense rest he was able to get up, walk and visit with the family. Our girls were so excited to see their dad's recovery! One of them said, "I wish you had gotten that bed on your first surgery!" We all agreed. Thanks Søvn for the Great Product!
P.S. I wish I had this bed from the first time I was pregnant!"
A Google User
~~~~~~~~~~~~~~~~~~~~~~~~~~~~~
"I must admit, I was getting the bed because of my wife, but the sleep I'm experiencing I haven't had in years. I'm waking refreshed like no other time in my life."
A Google User
~~~~~~~~~~~~~~~~~~~~~~~~~~~~~
"I was about to deliver our baby and so I really wanted a bed that was chemical free. Not only did I find a bed that is non-toxic, but it doesn't shake when my husband turns over AND he stopped snoring! All of our families have now purchased beds from Søvn and they are all as completely happy about their beds as we are!"
Julie S. – Allen, TX
~~~~~~~~~~~~~~~~~~~~~~~~~~~~~
"I just wanted to let you know that Jeannie and I absolutely LOVE our Søvn bed. Now that we are a month into the season and I've been sleeping on the so-called heavenly beds in these fancy hotels, I can honestly say that my Søvn bed is more comfortable than any of them."
Eric N. – Dallas, TX
~~~~~~~~~~~~~~~~~~~~~~~~~~~~~
"My husband's snoring is no longer a problem! It stopped the first night he used the Oxygen Pillow. Excellent!"
P. Stager – Dallas, TX